The name of the game is match, match, match!
The iPhone/iPod Touch game application "Match Match Shapes" has been released at the iTunes AppStore!
monobyte Inc.
Head office: Fukui prefecture
President: Eiichi Miyagawa
monobyte Inc., creator of cellular phone applications, has officially released the iPhone/iPod touch game application Match Match Shapes in English and Japanese on February 25, 2010.
An Introduction of the Application
Match Match Shapes is a game in which players try to place as many shape sets on the board as possible within the three minute time limit.
Rotate and drag the 2x2 shape sets onto an area of the board. They can be placed on the board if the shape or color of the shapes of the area match those of the shapes in the set.
In order to acquire lots of points, continue placing sets on the same area of the board and try to use up all three shape sets for bonus points.
Once you acquire a high score, submit it to the online score ranking system. Where do YOU rank in the world?
Play with up to two people on one iPhone/iPod touch!
Screenshot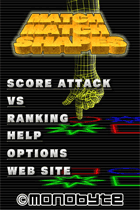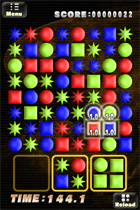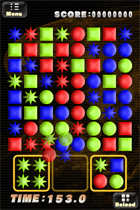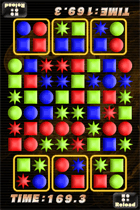 Detail
Category : Game / Puzzle
Value : $0.99
Model : iPhone/iPod touch
Requirements : Requires iPhone 2.2 Software Update
download

- iPhone and iPod are trademarks of Apple Inc, in U.S.A.